[ CleverThings.com ] [ Business Services ] [ Business Marketing Guide ] → Promote Your Business
2. Promote Your Business
Targeted Marketing
Featured Content
Category Sponsorship
Group Sponsorship
Event Sponsorship
Endorsements
Cross-Promotions
---
Targeted Marketing – By delivering your content to viewers in your demographics, your message reaches specific and targeted markets with a specific interest.
Featured Content – Create a group or page, and we can promote it by giving it Featured Status: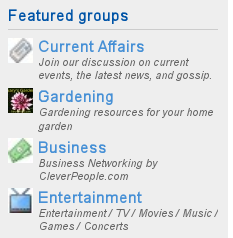 Category Sponsorship – When you sponsor a category page, you reach all of those consumers who have already shown an interest in that category and related subjects.
Accounting
Airport
Amusement Park
Aquarium
Art Gallery
Atlanta
ATM
Attorney
Bakery
Bank
Bars and Nightclubs
Beauty Salon
Bicycle Store
Book Store
Bowling Alley
Business Networking
Bus Station
Cafe
Campground
Car Dealer
Car Rental
Car Repair
Car Wash
Cemetery
City Hall
Clothing Store
Convenience Store
Courthouse
Current Events
Dentist
Department Store
Doctor
Electrician
Electronics Store
Embassy
Florist
Funeral Home
Furniture Store
Gardening
Gas Station
Gym
Hair Care
Hardware Store
Home Goods Store
Hospital
Insurance Agency
Jewelry Store
Laundry
LGBTQ
Library
Liquor Store
Locksmith
Lodging
Meal Delivery
Meal Takeaway
Movie Rental
Movie Theater
Moving Company
Museum
Painter
Park
Parking
Pet Store
Pharmacy
Physiotherapist
Plumber
Politics
Post Office
Real Estate Agency
Restaurant
Roofing Contractor
RV Park
Schools and Universities
Shoe Store
Shopping Mall
Spa
Stadium
Storage
Store
Subway Station
Supermarket
Taxi Stand
Train Station
Transit Station
Travel Agency
Veterinary Care
Zoo
Group Sponsorship – When you sponsor a group, you reach all of those consumers who have already shown an interest in that category and related subjects.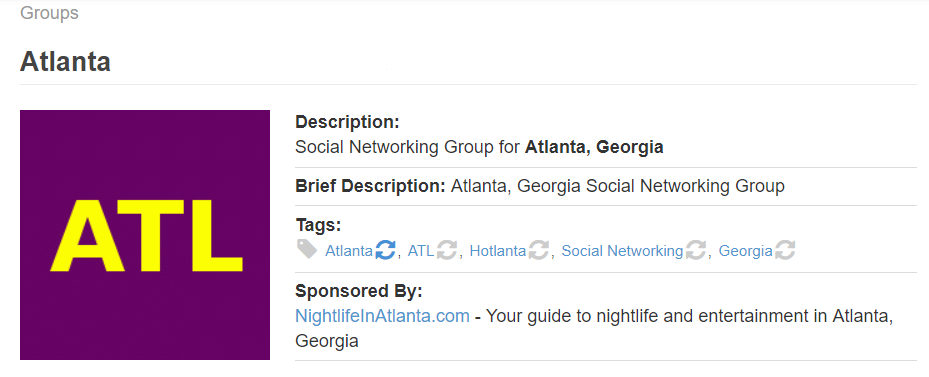 Groups

Accounting

Airport

Amusement Park

Aquarium

Art Gallery

Atlanta

Attorney

Bakery

Bank

Bars and Nightclubs

Beauty Salon

Bicycle Store

Book Store

Bowling Alley

Business Networking

Bus Station

Cafe

Campground

Car Dealer

Car Rental

Car Repair

Car Wash

Cemetery

City Hall

Clothing Store

Convenience Store

Courthouse

Current Events

Dentist

Department Store

Doctor

Electrician

Electronics Store

Embassy

Florist

Funeral Home

Furniture Store

Gardening

Gas Station

Gym

Hair Care

Hardware Store

Home Goods Store

Hospital

Insurance Agency

Jewelry Store

Laundry

LGBTQ

Library

Liquor Store

Locksmith

Lodging

Meal Delivery

Meal Takeaway

Movie Rental

Movie Theater

Moving Company

Museum

Painter

Park

Parking

Pet Store

Pharmacy

Physiotherapist

Plumber

Politics

Post Office

Real Estate Agency

Restaurant

Roofing Contractor

RV Park

Schools and Universities

Shoe Store

Shopping Mall

Spa

Stadium

Storage

Store

Subway Station

Supermarket

Taxi Stand

Train Station

Transit Station

Travel Agency

Veterinary Care

Zoo
Event Sponsorship – Whether you sponsor a live or virtual event, give your brand immediate exposure to a crowd of like-minded people.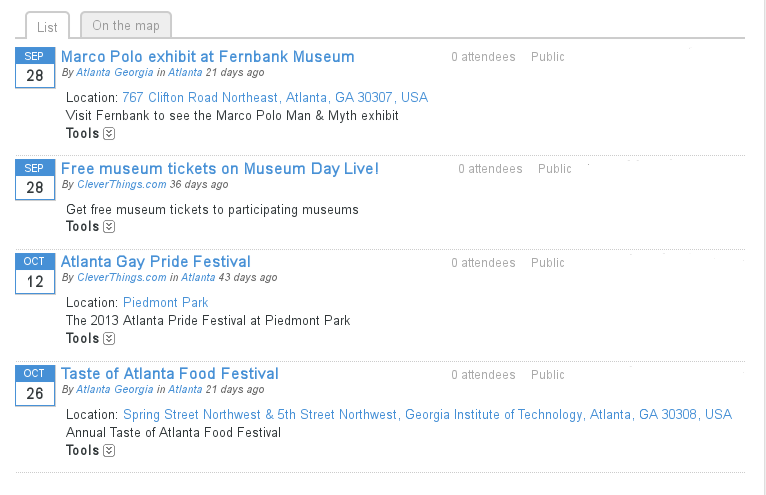 Our visitors can find your listing by event name, by date on the calendar, or by placement on the map: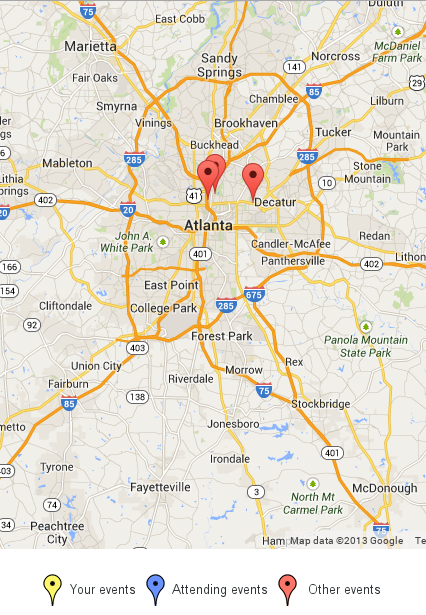 Endorsements – For some products and services, endorsements may be available which give your brand instant credibility.
Cross-Promotions – Leverage your existing brand assets by cross-promoting throughout all advertising mediums and distribution channels.
---
The next step? Engage My Customers
Return to Marketing Guide or Take a Quick Tour
Ready to get started?
Create a CleverPeople.com Account